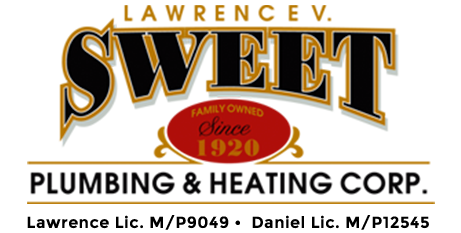 RESIDENTIAL
& COMMERCIAL
Plumbing, Heating and Cooling
Main Office Number: (781) 862-1387
Emergency Number: (781) 553-0568
48 Woburn St.Lexington, MA
Lawrence Lic. M/P9049 • Daniel Lic. M/P12545
Installation
Sweet Plumbing & Heating Corp. is ready to install a new furnace and ventilation system into your newly built home or if you are in need of a complete replacement for old heating systems, Sweet Plumbing & Heating Corporation will get your house warm again with our energy efficient heating systems. We will come out and make an estimate, schedule an appointment with you, and get the job done in a few hours. We always stay within budget and if any unexpected issues arise, we let you know right away.
Repair
Feeling cold? Smelling something funny? Want to get your furnace in tip-top shape before winter comes? Sweet Plumbing & Heating Corp. will come out and repair your furnace and vents. Sometimes a good cleaning can get rid of a strong burning smell and often a simple replacement part will take care of the problem.
Emergency Service
If it's the middle of winter and your furnace breaks down, we don't want to keep you in the cold. Sweet Plumbing & Heating Corp. offers emergency services to repair your furnace and we'll come out as soon as possible. We can provide you with temporary space heaters if the repair can't be made immediately.
Call (781)862-1387 to let us help you with your Heating needs.
Lawrence Sweet Plumbing & Heating Corp.
48 Woburn Street • Lexington Ma 02420
Fax: (781) 221-9991